Nukeproof has revised its latest generation of Warhead headsets by expanding them to provide an optimal fit. The seals and bearing performance have been improved and there is now a fitment range to suit most frame and fork standards.
In addition to the Warhead cup's high-quality manufacture for the perfect fit into your frame, the cups come with fully sealed cartridge bearings, which are easily replaceable. There is also the option of upgrading to higher quality Nukeproof ceramic bearings.
These individually sold top headset cups are available in both internal and external types for both standard and tapered steerer tubes, which enables you to choose the exact setup to suit your frame and fork's sizing standards. This simplifies the process of upgrading forks or completing a new bike build. The cups are constructed from a CNC machined, proprietary aluminum and offer the optimum balance of strength, durability and a low weight.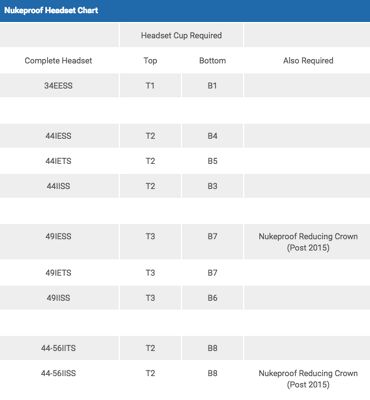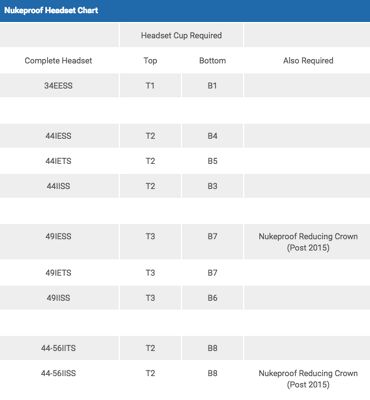 Read More