The Lifeline Commute Smartphone Case allows you to mount your phone to your bars and have adequate protection from the elements.
Riding with your phone on display can be useful for navigation and handy for communication.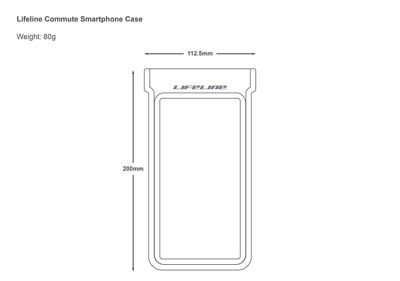 The Lifeline Commute Smartphone case allows you to stash your phone and have it front and center of your bars for when you need to take the right turn. Touch screens remain useable.
The rolltop closure keeps the elements out.
The case mounts to 25.4- 35mm bars and comes with two inner shims to get the right sizing. It's also angle adjustable and can be rotated depending on what orientation and position you'd like your phone.
Read More